Halloweening - Upcycled Shrunken Heads Tutorial
Hi all,
I didnt manage to carve a pumpkin tonight as I got home quite late from work and shopping for tomorrow's Halloween dinner. But I do want to share my shrunken heads with you, they are so cool! I was inspired by the shrunken heads on the Night Bus in Harry Potter. You know, this one:
Remember now? (image borrowed
here
)
Last year I bought some miniature Christmas baubles in various shades of brown to make some Halloween deco with which of course I never did as I once again ran out of time. Oops... then I wanted to sell them on eBay and the sale fell through. But a few days ago I had the best idea. I was going to make shrunken heads, and this time I even made a tutorial :) This was done quite spontaneously in the evening so the pics are not perfect but they're fun, hihi!
Gather supplies: mini Christmas baubles, various colours of wool, googley eyes, buttons (not pictured), scissors, glue gun, glitter glue or sharpie.
Glue two googley eyes on each bauble and cut the wool in strips of about 3 inches long. I chose light colours for the first batch like light pink, grey, white, and green.
Gather a bunch and make a nice mix with it. The amount of threads here is totally optional, it depends how thick you want the hair to be. Dont make it too big, you'll need two of these for each head.
Use one of the strings to tie the bunch together in the middle, getting a result like this. Yeah, this is my leg, I did this on the floor.
Add some hot glue to the top of the bauble like so, making sure that the glue goes into the grooves to glue the tip to the bauble.
Add a bunch of 'hair' and press the centre into the glue.
Turn the 'head' around and add some glue to the tip, the same as before. Also add some vertical lines like shown here.
Press the second bunch with the centre into the glue on the tip, and quickly (or the glue will harden) press some strings into the vertical glue lines, creating the back of the hair which wont move off the head.
You result so far should be like this. Now use glitter glue (or any other writing device like a sharpie) to create facial features.
With mouths, you batch should look something like this. Sadly, at this point I had run out of googley eyes, but a little later on I thought of buttons! :)
As I only had dark colours, I used dark hair for these (black, red, grey and white), and I added the buttons and some glitter to create different eye expressions (is that a word?).
And taadaa! A whole batch of shrunken heads :)
I still need to hang them up but I havent yet decided where I wanted to do this exactly, but I'll let you know tomorrow. I'm thinking either along the stairs or on the edge of the table. Anyhoo, I'll let you know :)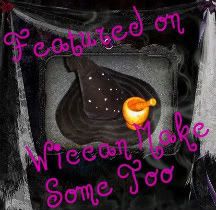 "/>