Halloweening - Costumes - Zombie Hair and Makeup Tips
Good morning all!
It is Saturday, it is sunny, and I am enjoying a day inside. :) Probably silly as I am not enjoying the last bit of nice weather of 2011 but going to Battle to see the re-enactment of the 1066 Battle of Hastings will take 2 hours and at least £50 and after last week's shopping trip at the Knitting & Stitching show I really shouldnt spend any more money. Plus this way I can prepare all my blogs about Halloween costumes which is great for you guys :)
Today, while the memories of
LZD
are still fresh, I wanted to share my tips on zombie hair and makeup with you. I am by no means an expert but I have learned a few things over the years so it might be helpful. I mean, we cant all be as good as
Steve the Zombie
!
The below is a photo of my first zombie walk ever in 2008, it was the best ever as well I think but that is probably because the first is usually the newest if you get my drift. For my first time I went as the pre-prom prom queen, complete with curlers and bathrobe. Quite the standard zombie really but until that point I had zero experience of making myself look disgusting on purpose (though that is a statement that can be disputed of course hihi). On another funny note, when messing up this bathrobe in the park for lack of a garden I was stopped by the police because the people in the park thought I was a lunatic doing the laundry in the grass! LOL, well the police and I had a field day when the matter was explained hihi... Anyway, back to the hair and makeup issue:
2009 was the year of Fairy Zombie, complete with ears and wings. Not a lot of people got that one but I thought it was a nifty idea. Opinions still differ on that one, I dont even know how I feel about it now really.
2010 was shared on my blog
here
. I wanted to use the same dress but without the fairy bit, so I skipped the ears and the wings, and went as Hippy Zombie. Frugal :)
At
EFF
the bf and I also went as zombies, I went as the Elf Zombie (so ears but no wings) and the bf went as the Creepy Scientist Zombie.
2011 zombie walk used the same dress again but EFF style so with petticoat and corset. I think I finally made the perfect dress for me :) This was also the most disgusting look I ever made!
So, should you want to go as a zombie for Halloween this year, I hope this helped a little bit and gave you some ideas :) Basically, all you need is white, red, and black theatre makeup, black eye shadown, Snazaroo's cake blood makeup (or another version if you're not in the UK), and some torn up clothes. Happy zombying! Brrraaaaiiinnns...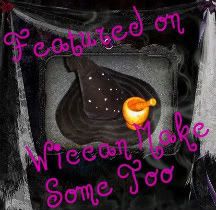 "/>